yes she is...
her name is crystal renn..
the most succesful plus size model
in modelling history.....
she's done ad withe dolce & gabbana
walk in jean paul gautier fashion show...
she's gorgeous..isn't she?
her in jean paul gautier show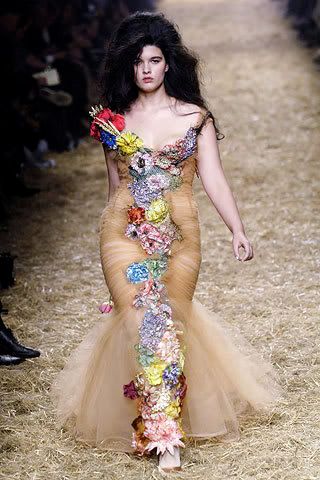 (closing the show)
crystal in her fabolous ad for d&g ad
ironically...
crystal jumped in modeling world as
a size 2 model...
her agencies kept telling her to loose weight...
until one day..
she started to feel the difference..
her hair falls off..
she lost her period...
something has bumped into crystall mind..
and she's stop controlling her diet...
After gaining 70 pounds and re-emerging as a
much-healthier U.S. size 12, the 22 yrs old supermodel
was reclassified
by her agents as a plus-size model, and now enjoys a
highly successful career.
crystall also appear on oprah show, to share
her amazing story...