berdasarkan pic di ats...
konklusi nyer......
artis malaysia or malaysian fashion industry itu sndri
memerlukan "stylist"!
wakeup ppl!

i seriously thought
styling issue is the answer knape skang bnyak artis kte
berpakaian hideous ke award shows!

even akademi fantasia...
yg da msk msim ke 6...
still dealing with the same problem!...

sudah terang lgikan bertorchlight! we need stylist!
truely stylist i mean...
die ade kelulusan untuk mndpt tittle stylist..
hello...

apabile org x bertauliah mnjadi stylist...
look at what happen too bebudak af?!?!?
jasmi rejab! he or she is a fashion designer

mcm mane af buleh mnruh harapan kpde beliau
untuk menggalas tugas berat iteww????
pelik sgt2....

berbalik kpde marsha..
look at the pic...there's alot of styling issue goin' on...
she looks like 5 yrs old retarded girl...
rambut, makeup...arghhh everything... nmpak x kena!

di situ lah ltk nye stylist...
org yang akan mmbentuk imej dan look seseorg artis utk ke mjlis2!

sarunglah busana rizalman, valentino, dior you named it...
jika slh penataan gaya nya...everything can go wrong!
lihat sje tranformasi britney spears selepas die mmcat sylist nyer....

thanks to her idiot decissions...she just look like a mess!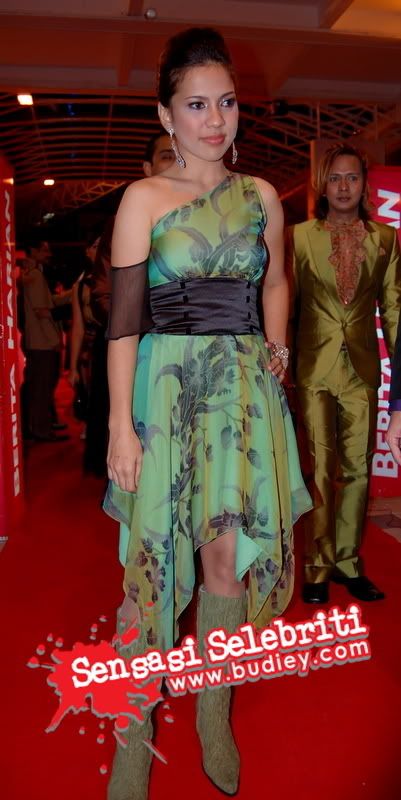 and this pic... farah asyikin....
actuallly...kte bleh nampak...
the dress is nice...
but look at that hair!
and the boot!

omG!



~pic kredit too mr. budiey






::to be continued............::