i love eugenia volodina since her performance in vs 2005...
she blown me away with her poses walk.




born in kazan, russia. she has been payed low at russia due too her manly feature.
ironicly she was a huge succes in paris, milan and other fashion capital.
erkk... clearly i am abig fan of eugenia volodina..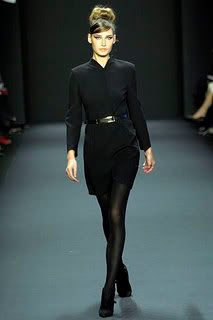 talking about her walk actually..
it was sooooo elegance and graceful.
i am crazy about it....




::!~EUGENIA VOLODINA~!::